»What is HCP Consul?
HCP Consul is a hosted version of HashiCorp Consul that runs on the HashiCorp Cloud Platform (HCP). Users of HCP Consul can expect the following:
Secure by default: HCP Consul servers are deployed with a "default deny" policy. This means that all connections facilitated by Consul must be given explicit permission before it can be established. We also proactively patch any CVEs to ensure Consul servers are protected and assist with establishing secure network connectivity between clusters for features like federation.
Fully managed infrastructure: Users that Deploy HCP Consul can expect production-ready servers, with guaranteed SLAs that are monitored and maintained by HashiCorp SREs. We ensure that all servers are running properly and provide backup and restore options, letting users focus on implementing Consul's service discovery or service mesh capabilities.
Push button deployments: HCP Consul servers can be spun up with the click of a button. Follow our onboarding materials in the HCP UI or use Terraform to quickly create new clusters in a repeatable way.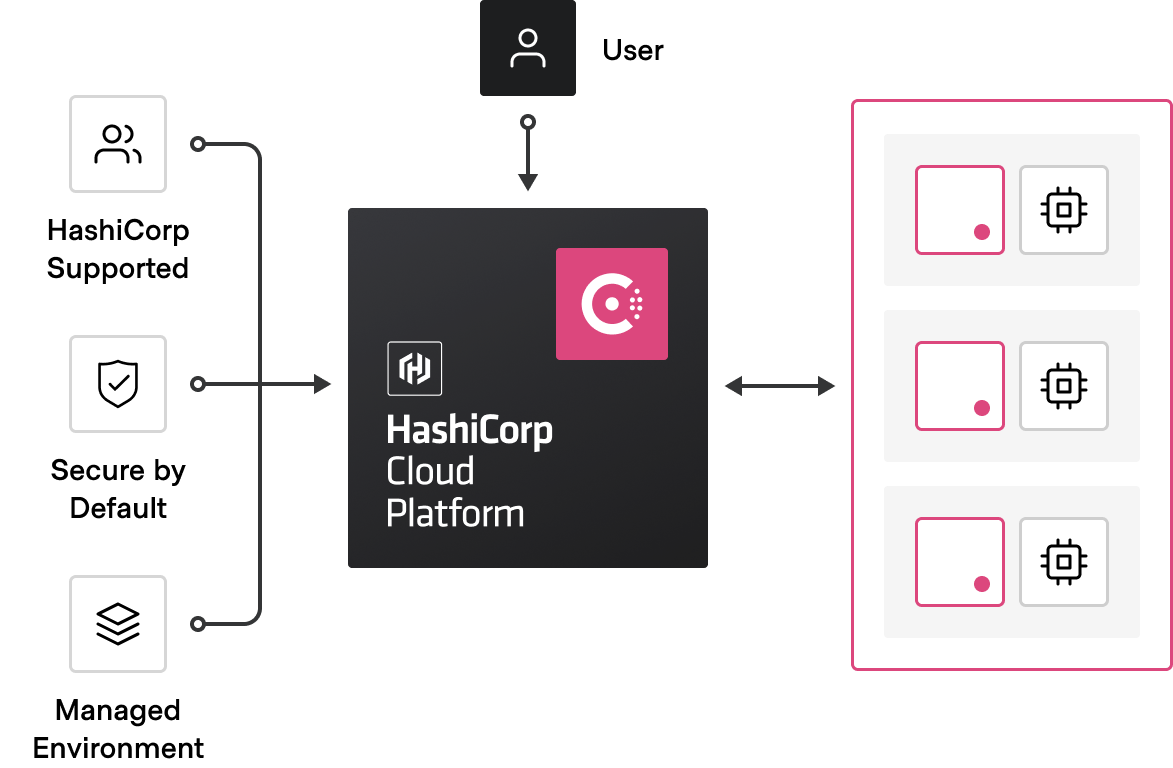 »HCP Consul Architecture
How does HCP Consul differ from self-managed versions of Consul? With HCP Consul, Hashicorp manages the Consul servers and the user is only responsible for managing the Consul clients. Consul servers are responsible for, among other items, managing cluster state, making catalog changes, and maintaining quorum. Clients are responsible for collecting service information within a given environment (e.g. a Kubernetes cluster) and communicating those changes back to servers. In order for HCP Consul to function properly, you must connect their HashiCorp Virtual Networks (HVNs) to your cloud environment in order to establish communication between Consul clients and servers.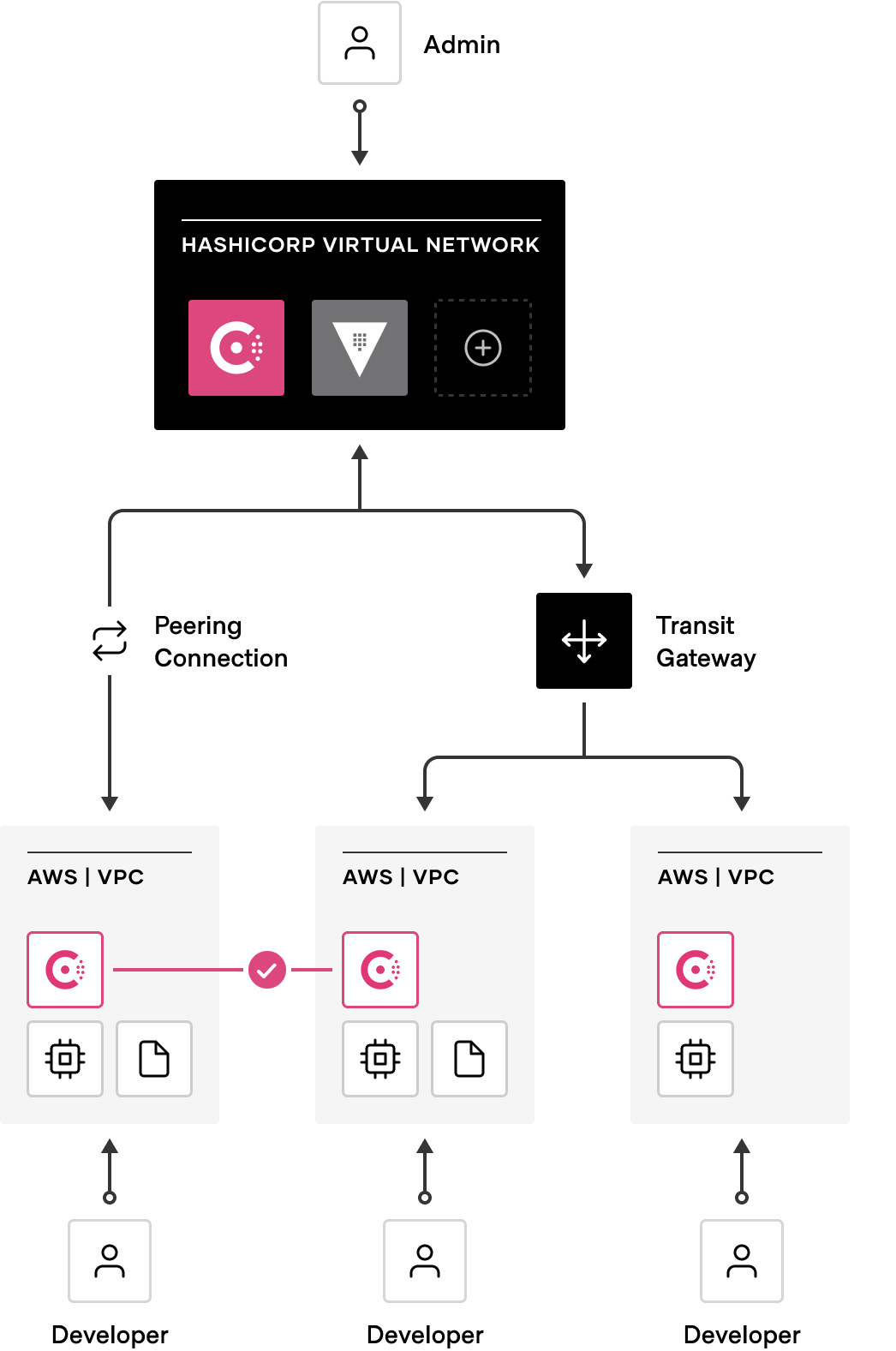 For a deeper understanding of Consul's core architecture, please refer to this documentation.
»Next Steps
For more information about HCP Consul, please read through this documentation.
To get started using HCP Consul, follow this step by step guide